Use Code samhain80 For 80% Off Orders Over 99.99
God Level Khodam Wishing and Problem Solving Book - Write Down Wishes and Over 600 Entities Will Go To Work!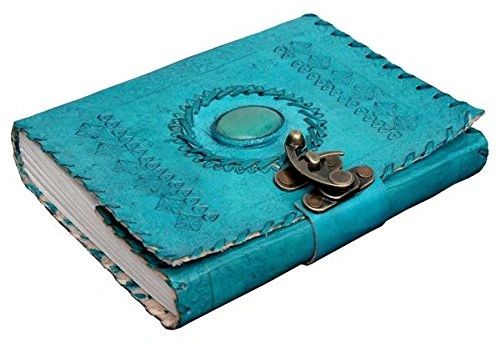 Description
Today I offer a item that is a true treasure! My coven worked nearly two months to prepare these most powerful, most successful wishing books. Our wishing books are the most powerful books offered, however this one book is the best! 
What makes this wishing book better then the rest? The God level Khodam who is bound to the book! Being a God makes him a ruler of a realm. Over 600 entities of wealth await his every command. This means over 600 entities can work on the wishes you write in the book. If at anytime you wish to have the God Khodam moved to a vessel you can. I will send the simple instructions on how to do it. www.blujay76.com
The God Khodam is a handsome man in his mid-30s. He has short dark brown hair, fair skin and unique gray eyes. You may see orbs and shadows around the book. You may also feel energy and cool spots.
The Khodam is one of the best choices for wealth, love, youth and mind powers. Paired with this spelled book makes for massive success.
This book also has our popular 2 in 1 problem solving book and wishing book spells cast on it.
These books are so powerful they can bind magick to amulets for you to wear! You can take spells with you and even make your own personal protection amulets.


This is a stock photo...The latest book varies very slightly on the pattern. It's only a mild variation. blujay76.com

This is two of my best and most powerful books in one. This is the highest level Wishing Manifesting book and the highest level Problem Solving Book!

This one book  and the God Khodam can bring about riches and work to prefect your life! You will soon see wishes manifest and your problems will start to disappear!

This book is also more then capable of handling love, happiness, youth, sexual wishes and soul mate issues.

This is not a normal Book of Shadows....This is a book that makes spells manifest and removes problems!

This is the most advanced of it's type I will offer. 

This is very simple to use...Write in detail the spell you want to put out and within a small amount of time see the spell come to life. The God Khodam ensures success of wishes. 

Write a problem down and the book will start to take it away!

If you can write it then this book can make the magick happen. For the most important spells write 3X so they are put out as triple cast.

The magick within this book can be used for your magick type, practices and morals. It will adjust to what will work best to see your spell works.

From money, to job success, to happiness, to karma, to return to lovers this amazing book will come through.

The only limit is it will not take a life nor will it harm a innocent person. Other then that write down what you want, how you want it done and soon it will manifest just as you wished it to.

Another gift worth mentioning is there is no need for a vessel. Since you write it the spell is already yours!

If you have any questions I am here and happy to help! Please email jamie@blujay76.com

This is a beautiful bright blue color with a stone center...The stone color may vary from the book in the photo. There are are about 120 unlined pages in the book 240 pages counting both sides. The book is also spelled so that any photo or page you place in it becomes magickal. It will also bind spells to vessels for your own personal use!

Thank you for looking!

Please note this style of book may have some ink on discoloration on the leather. This can happen during casting and does not effect the book.