Use Code 85MEM For 85% Off Orders Over $249.99
PRE-ORDER SUMMER SOLSTICE Casting 3X Cast Millionaire Maker Sphere! Cast In Your Name According To Your Needs!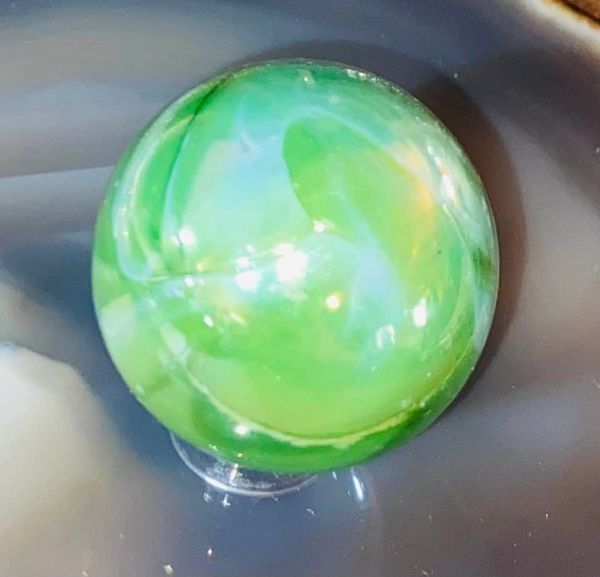 Description
Summer Solstice is by far one of the most magickal nights of the year....The veil is thinned, potent energy flowers, and spells can capture that potent energy...The results are some of the most powerful spells of the year.
We have only opened a few spots this Solstice...Offered today is our extremely powerful Wealth, Luxury, and Success Sphere that will be custom cast and aligned just for you...This will be incredibly potent.
Please note this is a pre-order and will ship after Summer Solstice which is June 21st.
This is newly cast and alive with full moon power and energy. 
We are offering a free alignment!
This is a stock photo...Pattern may vary slightly. 
Today we offer you a Money Drawing Sphere! - Note...These spheres make a wonderful offering for all your wealth bringing entities! This is a stock photo so the sphere you get may vary from the one pictured.
This lovely sphere is heavily and safely spelled to bring the possessor money, social success, job promotions, power, respect, winning, and massive good luck in all you do.
Find the success and ease of life you have always longed for!
These are very time consuming to cast and for best results must be cast by a full coven. This is a bluJay Magick Original.
This is slightly larger then our normal spheres and absolutely stunning!
To use is simple...Hold your sphere, let it warm to your touch, and while doing so envision you living the life you dream of. In your mind picture money and success being yours. Picture yourself owning your dream house, driving your dream care and being celebrated by others. This is a blujay magick original!
You do not have to carry this sphere...Just handle is daily and handle is especially before you need good luck.
Please let me know if you have any questions.
Thank you for looking!