Use Code save80 For 80% Off Orders Over 99.99
FREE WITH PURCHASE - Spirit Blessing Candle - Help Your Spirit Entity Manifest Blessings Fast SHIP FEE DOES APPLY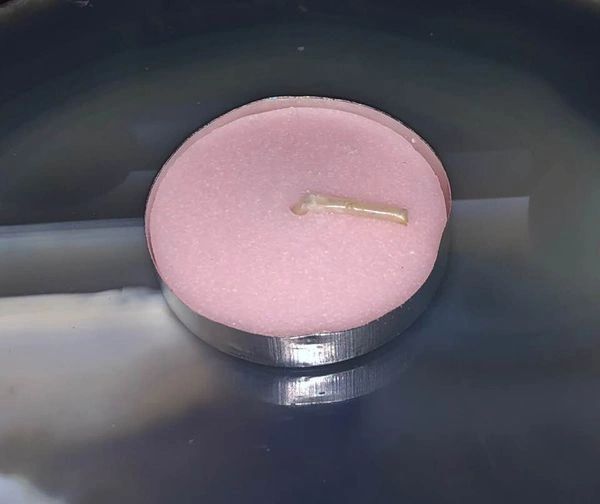 Description
For a limited time we are offering our spirit blessing candle as a free gift with purchase and paid shipping.
Please only add one to cart. Offer good while supplies last. We only send one gift per order. If you add more then one gift to cart we send one gift of our choice so please make the gift you choose the one you really want :)

Please be kind with free gifts...Sometimes we run out but always try to do our best to send a special gift with any order.

For the first time we offer a candle that was made as well as spelled to help your spirit or entities bring about blessings faster, clearer, better and stronger. 

This lovely votive candle is a potent way to help your spirits deliver the blessings you have asked for. If your entity/spirit seems to be taking forever burning this candle may be the boost they need to come through.

This candle makes a superb energy booster and magick booster that can help wishes manifest true to form.

Even the most powerful of spirits and entities can use help. This candle can help clear the way so they can complete and then gift you all that you asked for.

This candle has also shown to have success in helping spirit/entity and keeper seal a deeper quicker bond.


The candle will get is a handmade light pink votive candle that is long burning. It was made and spelled to work with all types of entities and spirits...Dark, gray or white, this candle will help them in all they do. The candle is about 2". Please note that depending on your computer the color may vary slightly from the one pictured.

To use simply light near any spirit or entities vessel...We also offer a deluxe, long burning spirit blessing candle in our store. On free gifts we ask you know what you are getting. In order to conjure, cast, offer and ship in a timely manner we rarely have time to answer questions about the free gifts we offer.

Thank you for looking!