Use Code 80YULE For 80% Off Orders Over 99.99
Free With Purchase Of 20.00 or more - Spell Cast Altar Bell Helps In Bonding, Stronger Spells Ship Fee Applies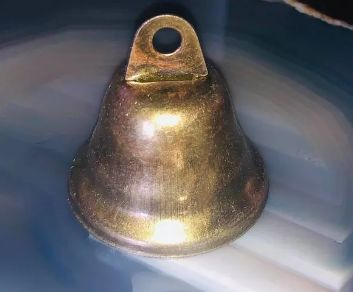 Description
Good while supplies last.
One 1X cast Altar Bel with purchase of 20.00 or more
Please only one free gift per order
Not for resell
Ship free does applies 
This rustic little bell is spelled to be a very useful tool...
What this bell can do for you...
Ringing it before any ritual can call your spirits to your altar and will give you their complete attention.
Ringing it before a bonding ritual will instantly remove any negative energy that may hinder bonding...This bell was created to really help boost bonds!
If you lose a spirit or entity you can ring the bell to call them home.
There is also spell and spirit boosting spell cast upon this bell...Any spirit or spelled amulet that is placed next to it will be energized and boosted. Any spell or ritual you preform next to it will be stronger and can even manifest sooner!
Free your altar of all negative energy, call spirits back to you, boost spells and create your own magick, all with the ring of a bell!
The bell you will get is about 1" to 2" in size
Thank you for looking!