Use Code summer75 For 75% Off Orders Over 59.99
FREE WITH ORDER OVER 10.00 HYBRID GAMBOGE Bronze and Gold DRAGON -Ship Applies - ONE Gift Per Order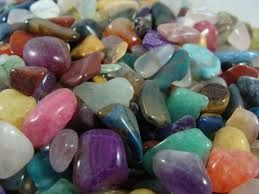 Description
Today with any order order over 10.00 or more is free baby hybrid dragon.
Please only one gift per order
No direct binding
Ship free applies
No resell
and please be experienced as we only send the same and age of the baby.
These babies are extra special as they are hybrids of a bronze and gold dragon.
Your new baby will have the special abilities of both of its parents and you can help him/her grow into those abilities!
They are very intelligent dragons and will learn quick! They are observant and will watch what you do and learn your likes and dislikes. He/she will be the perfect companion as he/she will know almost everything about you! They can learn by your direct teaching and will even learn from any willing member of your current spirit family.
As they grow and mature you will soon notice that you baby dragon will change your life for the better. He/she can help you open your inner eye and increase your spirit communication. They aid in the learning process by removing distractions, helping you sharpen your mind, aid in remember important details and help with problem solving. They have inherited their bronze parent's ability not only to learn but to teach as well! You will not be disappointed by the wonders of the world one of these babies can open up to you.
From their golden heritage they have inherited the ability to increase the power of spell work. Even though they are young I have already noticed that any spells I cast when they are near are more powerful than usual. 

In time they may be able to aid you in conjuring your own powerful spirits and cast spells on your behalf. They may be young but they do not lack power! Each simply needs a loving teacher to guide him or her down their destined path.
They will provide you with an uplift in mood, good luck, increase of energy and much more. More importantly, which ever one you bring home will love and adore you. You will rarely encounter such love as what your new baby Gamboge dragon will offer you.
He can communicate by emotions, visions, telepathy, and during meditation.
The baby will be our choice.