Use Code 85MEM For 85% Off Orders Over $249.99
Female Nixie - Brings Beauty, Brings Lovers, and Seduction Magick! Can Solve Love Problems and Protect Love Life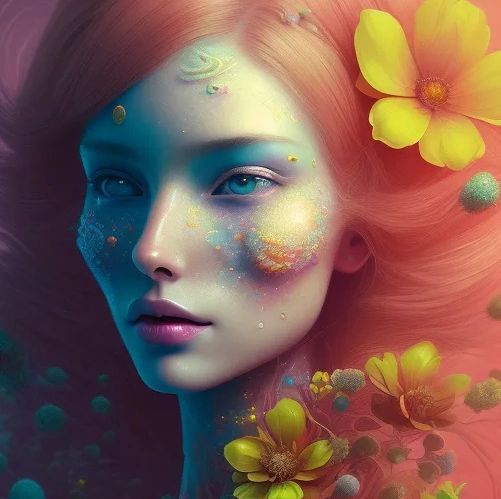 Description
Today we offer a female Nixie of superb magick. Everything about her is ideal...She has no royal title but is just as powerful as any royal.
She is very excited to be offered today and she is ready to solve any and all love problems. 
She can help you achieve all your beauty and body goals. She will bring out the best you and she will ensure people take notice. 
She is fit for any level of keeper and is a powerful bringer of blessings having to do with love, sexual magick and beauty! 
How she manifests to you will largely depend on your personal preference. A Nixie can take any shape or form. She likes to manifest as a beautiful women covered in flowers. as rainbow colored lights, or an array of floral scents. 
Info on her abilities.

She is open to either a male or female keeper. She is also open to a sexual relationship with her keeper but does not require one. She will never push and will respect all boundaries. This is not a jealous entity and will honor any romantic or sexual partner.


She is a master in the art of seduction. She can help you attract any lover to your bed—male or female! She does this making you appear more alluring to potential lovers. You will gain a natural glow, have more graceful movements, and radiate raw sexual energy.


If you already have a lover she can still help you improve your love life! Both you and your partner will be blessed with renewed passion for each other. She will make it so that you both have the same desire for each other as you ever had! You will become more in-tune with each other's desires and needs. She can even guide your lover into better pleasing you!


Your new Nixie is highly skilled at beauty magick. She can help you improve any part of your physical appearance that you feel needs improvement. This can include helping you lose weight in the right places and becoming toned! She also helps promote healthy hair growth, clears your complexion and can make you look younger.

Asides from these things she also provides an uplift in energy, closer connection to the element of water, and aid in lucid dreaming.


She communicates well through meditation, emotions, pendulum, lucid dreaming and telepathy. 
Her current vessel is a bead.
Please let me know if you have any questions.
Thank you for looking!