Use Code YULE80 For 80% Off Orders Over 129.99
Female Mullo Vampire.- Covers All Areas Of Life and Love - Stunningly Powerful Entity - Remarkable Warrior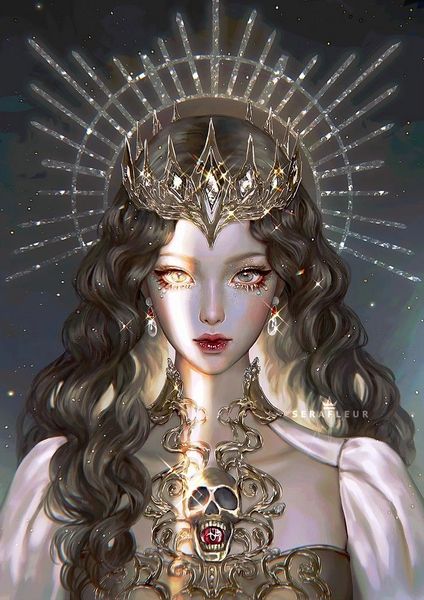 Description
Today we are excited to offer a female Mullo Vampire from a newer conjuring...She is a radiant and powerful entity who will please any keeper.
In her true form she manifests as a 5'2" tall slender women with long dark brown hair, hazel eyes, and fair skin. She looks to be in her mid-20s and can manifest as red orbs, floral scents, and human shaped shadows.
Her main abilities include:
~Helping keeper find love
~Return a lost love
~Boost your social status
~Seeking justice on behalf of her keeper
~Delivering psychic attacks to enemies
~Delivering vengeance 
~Boosting keeper's confidence
~Boosting keeper's sex appeal
~Helping keeper gain social status
~Guiding keeper through difficult situations
~Providing protection
~Casting nearly any spell for your personal betterment
~Removing obstacles
~Aiding in communication with the dead
Her best means of communication are through emotions, pendulum, telepathy and meditation.
If you have any questions please email me.
Her current vessel is a bead.
Thank you for looking!