Use Code 75fall For 75% Off Orders Over 69.99
Queen Sabine's Male Divine Angel Bound Demon Hybrid - Mind Reading, Control, Be Noticed, Admired and Respected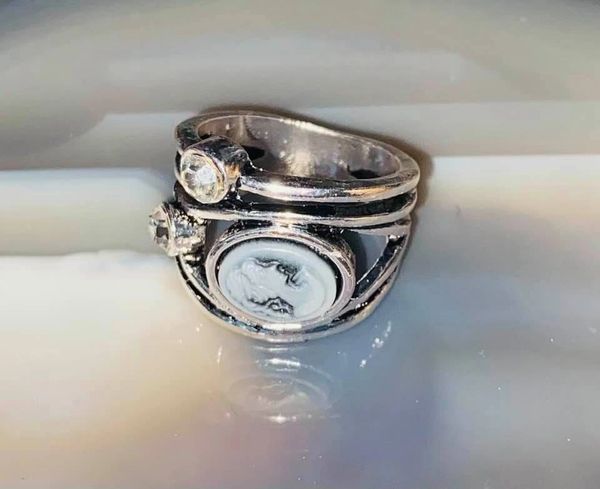 Description
Today I am very pleased to offer you a special Divine Angel Bound Demon Hybrid from Queen Sabine's personal collection...While Queen Sabine has retired from custom offerings we are honored to still be offering items from her personal collection...This is a unique entity that was conjured by Sabine over 40 years ago. While she keeps other of the same mix he has been one of her most loved.
His energy is smooth and strong...He is very skilled with his natural magick but also has knowledge of Voodoo. 
In true form he is 6'9 tall, has an muscular build, short black hair, pale blue eyes, fair skin, and looks to be about 30 years old. You may see him manifesting as lights, orbs, shadows, and sounds. He has very little limited when it comes to manifesting.
His Bound Demon half bring raw power, determination, and works as a natural spell booster...He can turn you into a powerful person who is noticed, admired, and respected.

The Divine Angel half possesses superb magick. A Divine Angel is the angel who gifts their keeper with psychic visions, intuitive feelings, prophetic dreaming, sensitive to spirits and a opening of your inner eye.
He will help his keeper master spirit communication, lucid dreaming, and help with bonding.


For those who wish to be more open to the spirit world this is the hybrid who will help you with that. He will open you up to the world of spirits in a safe manner at a pace you are ready for. Soon after sealing your bond he will aid you in being more open to the paranormal. 
He can give you the gift of mind control, mind reading, and allow to have psychic abilities. 

He is also a excellent protector...The warrior side of him will keep away or even banish anything evil or harmful that tries to reach you!


He an communicate by emotions, visions, a pendulum, dreams, and by a pendulum.
His current vessel is a unique silver colored ring with small sparkling stones and a cameo. It's a size 7 1/2 and in new condition. 
Please email me if you have any questions.


Thank you for looking!