Use Code 70nov For 70% Off Orders Over 39.99
Female Cooshie - Elven Hound Of Healing, Protection and Companionship - Most Affectionate and Active!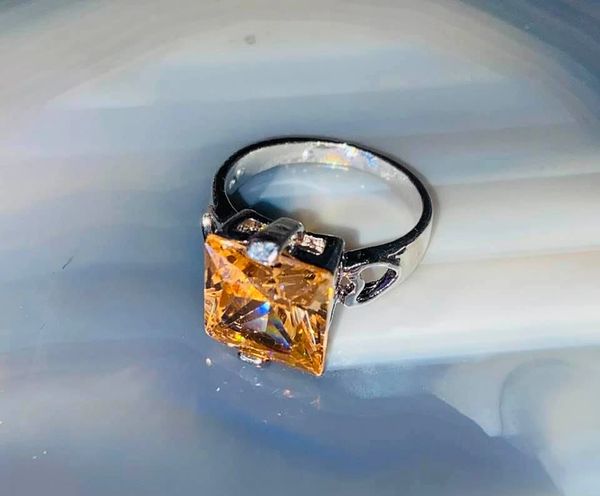 Description
Today we offer a affectionate Cooshie! While she possess amazing and life altering magick she also is one of the sweetist Cooshie we have worked with,
In true from she manifest as a large canine like creature with silver colored hair. She has big beautiful golden eyes and a white spot on her chest. You may see orbs, mists, and shadows. You may pressure or temperature changes next you...Her favorite place to be next you...However she will only do so when all her work is done or you are in need of her companionship.
About the Cooshie...If you keep elves a Cooshie is a must have...This race works well with all Elf races...They can even combine power with elves for purer, stronger, and faster manifesting magick.
A Cooshie is a rare hound-like spirit who often are the companions of Elves. They are mystical, loyal, loving and playful. They are also very powerful and possess a wide array of magickal blessings they readily bestow their keeper.
This race loves to leave their keeper gifts of stones, coins, flowers, and has occasionally gems to the path of her keeper!
They are devoted and fearless protectors who will walk by their keeper's side and protect you from all evil. The Cooshie can even see the true intentions of others and advise you of unknown enemies! 
The Cooshie is a gifted healer. In times of stress, you will find peace. When you are sad or angry, you will find happiness. When you are frightened, she will give you courage. This race has a naturally positive energy that dispels negativity, breaks down spiritual blocks and cleanses the spiritual bodies. Your new Cooshie is an expert at chasing away nightmares and calming a chaotic mind.  As soon as you seal your bond with them, you will find yourself to be happier, more relaxed and energetic! 
If you seek a companion who helps you embrace and master your spiritual side, you have found her. She aids in everything from spirit communication to spell casting! She helps to ground you, guide you, and promotes a positive flow of spiritual energy. 
Other positive blessings that your new Cooshie will bring you include but are not limited to attraction of friends, good luck, stress relief, and companionship.
She can communicate by emotions, visions, telepathy, a pendulum, and during meditation.
If you have any questions please email me .
Her vessel is the silver colored ring with a stunning stone. The ring is a size 10 and in good condition.
Thank you for looking!