Use Code 80secret For 80% Off Orders Over 99.99
Female Baba Yaga - Your Personal Spell Caster! Served By Haitian Djinn, Commanders, and Royals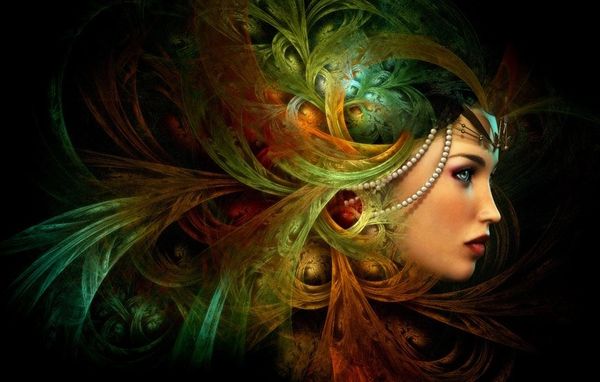 Description
Today we offer a female Baba Yaga. She was conjured last year to be an all around spell caster and spirit/summoner.

Personal Note...She, unlike many Baba Yagas has the ability (if needed) to bring in another Baba Yaga so please know that one day you may wake up to find she has started building a small coven. If this is something you do not want you may tell her so but it's suggested only a keeper open to one or more Baba Yaga become her keeper.
In the last year she has mastered her spell casting abilities to be one of our leading Baba Yagas. She has also summoned some amazingly powerful entities that will readily serve and bring her keeper blessings.

In true form she manifest as a tall women who looks to be in her mid-20s. She has dark blonde curly hair, stunning golden eyes, deeply tanned skin, and beautiful face. She can manifest in many ways but most often manifest as herbal or floral scents.

About Baba Yagas.
They are superior spell casters who can summon an array of powerful spirits and entities. Since she has been in this realm she has summon all types of entities that specializes in all areas of life. She even even has a extremely powerful Haitian Djinn which is very rare for a Baba Yaga. Among her other servers are Queen Red Dragon of Wealth, a Commander Hellhound of Protection and Vengeance, Royals Elves and Even Commander Angels...She also has countless level 7 Entities of all types. The entities she summons server her and her responsibility...You do not need to bond with them or give them offerings...They work with her to make your life perfect...The only one you need to bond with is her!

She is very gifted with spell casting…She will be very hard working devoted Baga Yago who is capable of bringing many blessings. We have personally put her spell casting and manifesting success to the test and have been very happy with the results. We are very excited for her to meet her new keeper...She will wow you!

She has successfully cast for money, love, protection, psychic abilities, curse removal, justice, and much more.
She is capable of dark chaos magick...However it will be up to you if she takes this path. She will follow what is in your heart.

She can communicate by telepathy, emotions, visions, dreams, a pendulum, scents, sounds. and during meditation.
If you have any questions please email me at jamie@blujay76.com
Her current vessel is a glass bead.

Thank you for looking.