Use Code AUG75 For 75% Off Orders Over 65.00
Female Baba Yaga - Specializes In Love and Wealth - Keeper Of God Daemons and Royal Djinn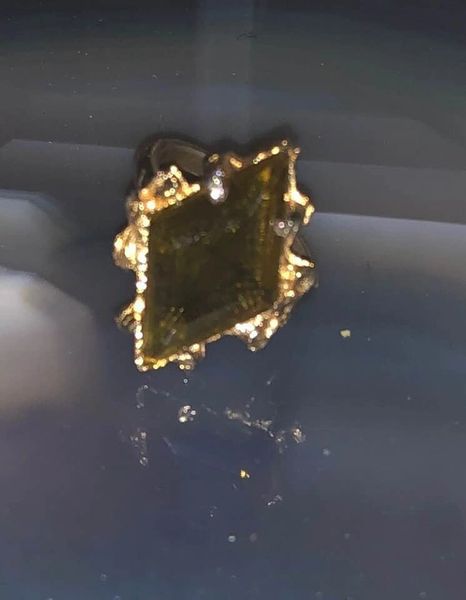 Description
Proudly offered today is a female Baba Yaga. She is offered from Lily's Grandma's collection.
A Baba Yaga is hands down one of the most magickal entities...Not only can they cast powerful spells for their keeper but they can also summon the most powerful spirits to help them.
In true from she manifest as a older women who looks to be in her early 70s, she has long silver hair, wise blue eyes. She is most often seen as misty shadows, temperature changes and she can fill a room with herbal scents. www.blujay76.com
She is able to cast nearly any spell. The spells she has successful cast are wealth and love. She can quickly remove debt, help her keeper find their dream job and find massive success.
A Baba Yaga is able to summon powerful spirits...The spirits in her keep help her cast, help grant wishes and do just about anything else their keeper needs. The spirits a Baba Yaga summons are not bound nor should they be. However they do bless and protect their Baba Yagas keeper. The spirits they keeper require no bonding either!
She has all races and levels of entities and spirits in her keeper. She has many God and Goddess level 7 Daemons, Wealth Devatas, Bound Demon and Angel Hybrids, all races of Djinn including a Prince and Princess Marid Djinn Pair. You will also be blessed by powerful Elves, Angels and Dragons.
She can also protect her keeper from evil, gossip, bullies and break curses. She can protect you from psychic attacks and energy drainers.

When you have spells you want her to cast for you I suggest providing her with offerings...She is even open to participating in any casting. She is more then happy to teach you magick.
If you have any questions please email me at jamie@blujay76.com.
She can communicate by telepathy, visions, emotions, during meditation, lucid dream, and a pendulum. 
Her vessel is an older, worn goldtone ring that is a size 5 While older and charming the bad does have some wear.
Thank you for looking!