Use Code 80winter For 80% Off Orders Over $99.99
Extremely Magickal Female Gnome - Astral Travel and Lucid Dreaming - Gives Keeper Exciting Social Life and New Friends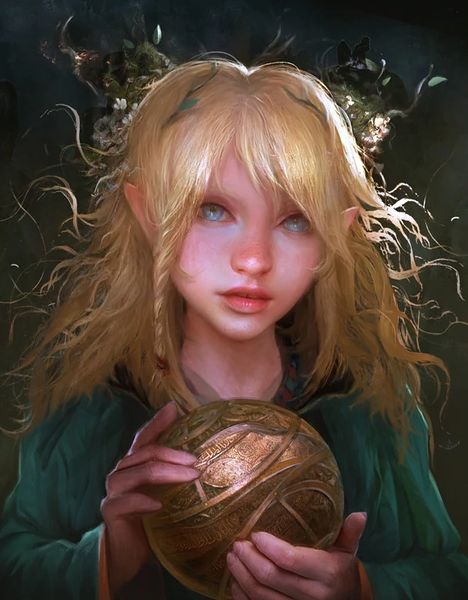 Description
Today I offer a outstanding female Gnome who possesses more magick and power than anyone would except.
She is more then just magickal. She is friendly and social. Her new keeper will be completely happy and receive an array blessings.
In true form she resembles the photo I used...She will often manifest as herbal scents, colorful orbs, and moving shadows.
If you wish to master Astral Travel and experience lucid dreams she can help! A Gnome can offer the gift of travel, you may see new worlds and other realms. They travel with you, keep you safe during your astral travel and always guide you home safely.
A Gnome is a blessing to the one who keeps them and they possess vast magickal abilities that include guidance through life, your Gnome will aid you in making the right choices in life. 

They offer great protection, will ward away evil and guide you to safety.  She has successfully banished some very evil entities...She is completely proven!

A Gnome can bring you luck in all areas of life. They can create friendships and even aid in restoring lost friendships. They can bring you great happiness and will always show you the bright side.

You will soon become empowered, more sensitive to the spirit world and awake each day with a feeling of peace. The right Gnome can help you become the best person you can be.
A Gnome is a very loyal companion who will makes themselves known...You may see a sprinkle of lights, bright orbs or even feel their warmth. They are never mischievous and are always loving. They are wonderful around children and animals! 

If you have been looking for something exciting and new then a Gnome may be perfect for you! 
She communicates by emotions, visions, a pendulum, and telepathy.

If you have any questions please feel free to email.

Her current vessel is a bead.

Thank you for looking.