Use Code 85MEM For 85% Off Orders Over $249.99
Elf and Fairy Offering and Bonding Candle - Seal Quicker and Deeper Bonds - Lightly Scent - By Popular Demand!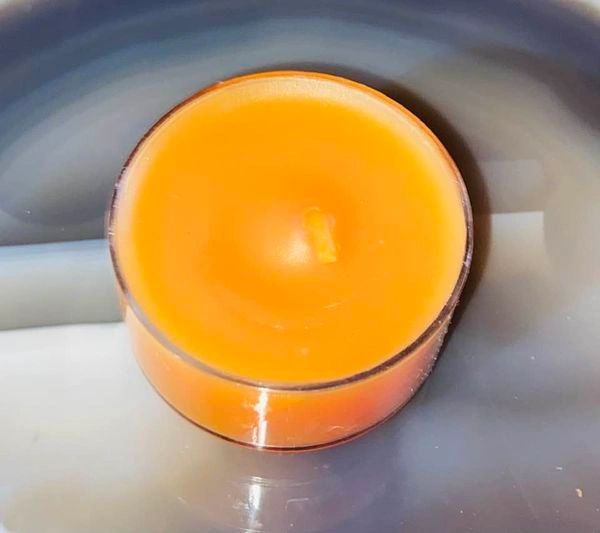 Description
For the first time in nearly one year we are offering our Elf and Fair Offering/Bonding Tealights!


I get a lot of emails from keepers asking what their entities will like. I have finally made enough of the very offering I use for my elf entities...This candle is handmade and created with all the things Elves and Fae love and need to thrive!
Price given is for US Clients only...International clients please email for invoice.

New and improved Blend of offering candles that now work for Fae entities as well. This candle exceeded just an offering...It now has the ability to help promote faster and deeper bonding.
Just one candle will help you build a faster stronger bond with your elf or Fae.

The same candle can also be used as an offering for your elf/fae...One candle can work for many entitles!

When used as an offering your Elf or Fae will love you all the more. He or she will be renewed with energy...More energy means more magick, communication and can aid them in manifesting!
If you love your Elves and Fairies I highly suggest one these candles...Let your them know and feel just how much you do love him or her!

When your entity knows they are loved your life will be filled with great luck, love, power, confidence, money and more.

This candle was created for all elf levels and races of elves and fae. ..Simply light the candle next to your Elf. Let your elf or elves know that this is their candle.

Each candle is hand poured and created with all the things elves love. These are clean burning and long lasting candles. Each candle is standard votive size
If you have any questions please feel free to email me. 
Thank you for looking!
International clients. Due to weight we can only ship two candles per shipment. If you need to buy more then two please email me for correct shipping price. If you have more then one order then we can combine them without charging extra but no shipping refund will be given.