Use Code YULE80 For 80% Off Orders Over 129.99
Princess Pixie! Powerful Entity Solves Love Problems, Brings Happiness, Popularity, Good Luck, Lucid Dreams - Commands Small Pixie Court!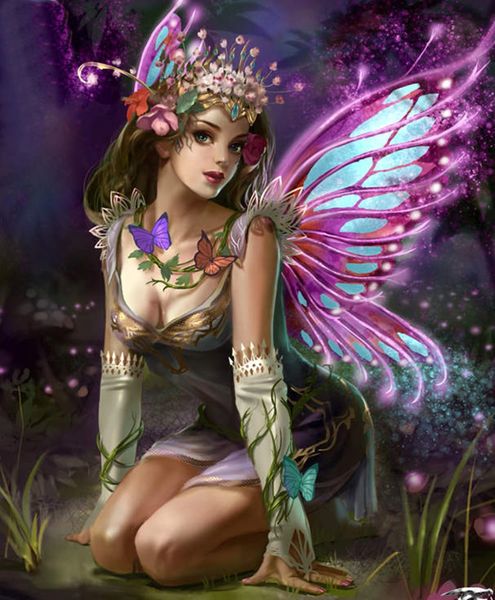 Description
Today offer excited to offer a delightful and magickal Princess Pixies...This social and devoted entity brings quick, safe, and amazing results.
She commands a small army of Pixies, over 250! She will combine power with them to send out powerful magick at your request....This is an active, fun, and even playful court...However magick comes first. When there are jobs that need to be done they do not waste time...
I chose a photo that represents how she manifest...Young, beautiful, bright, and happy. She will manifest as an array of orbs, scents, sounds, and even touches...She is also found of making a whistling sound.
Here is a list of what your pixie can bless you with.
A pixie is a powerful force who should never be overlooked. They are hard workers who will work twice as hard as others just to prove they are amazing. They love good people, work well within a family and are always there to offer life guidance. They hate to see their keeper sad and will do anything they can to make you happy. If you are sad or having a bad day she will do what it takes to change that...This includes leaving small gifts. Normally little flowers are left or lovely little stones.
She can bring you peace, healing, hope, mend a broken heart, help you forget painful life events. She can bring respect from other, restore lost friendships, remove anger, she will work night and day to see your life becomes easier.
She is able to solve love problems, help you find new love, make a current lover more devoted, and even return a lost love.
She also has the ability to help with lucid dreams so if you want to have more clear dreams like lucid dreams she can help.
She the ability to help open your inner eye for clearer spirit communication.
She can bring happiness, help you overcome any pain from past event and she can bring you great friendship!
Her current vessel is a bead.
She can communicate by emotions, visions, telepathy, dreams, and during meditation.
Thank you for looking.