Use Code YULE80 For 80% Off Orders Over 129.99
Dark Art Offering and Bonding Incense - Works For All DA Entities and Spirits! 13 Magickal Cones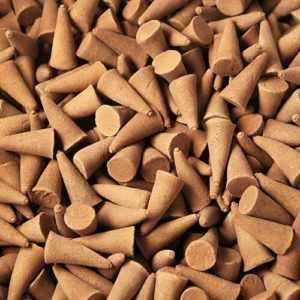 Description
Dark art entity and spirit offering scented incense is now ready!

These are made by a full coven to provide your amulets with all the energy they need and desire.

A lot of time and energy goes into our craft. Being handmade please note the colors of this incense blend may vary.

Just one incense will help you build a faster stronger bond with any kind, or level of dark to black art entities or spirits. 

These cones can also be used as the best offering for your spirits and entities. 

I will send you 13 black incense cones that are made and spelled just for dark to black art entities!

This incense was created for all dark to black art amulets or used how you see fit. This also very simple to use for bonding or as an gift...Simply light a cone next to the one you love. I will send the simple suggestions on how to use this. One cone is powerful enough for several entities! These cones can last you a very long time.

Please take note...This photo is a stock photo.

You will receive 13 high quality incense cones. They smell fabulous!

If you have any questions please feel free to email me.

Thank you for looking!