Use Code 80winter For 80% Off Orders Over $99.99
Custom Conjuring Of Any God or Goddess Entity Of Your Choice - Faster 14 to 18 Day Conjuring! Open Spaces!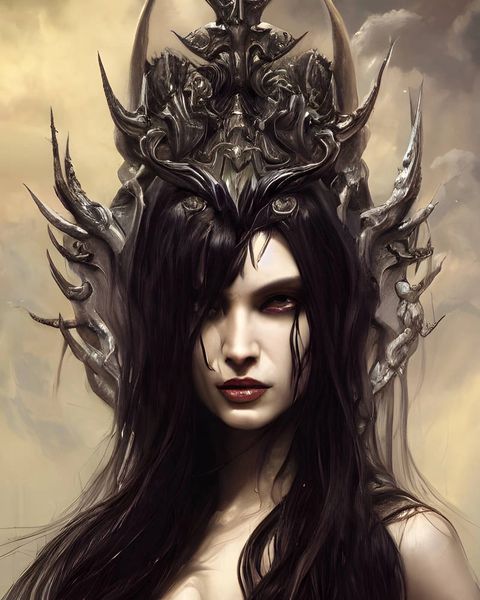 Description
This is a offering that is your chance to be served by a God or Goddess of your choice.. Here is your chance for a 100% custom conjuring of any race of God or Goddess...These are rare and highly powerful beings that are normally offered at $800.00 or more.
Please note certain races like Baba Yagas or Hybrids are not included in this listing. This is not for famous God such as Zeus but God of a certain race like Djinn or Vampires.
My coven and I will dedicate at least 7 to 14 nights to conjure your perfect God or Goddess...Just choose the race and will work hard to ensure only the best comes to serve you and bless you.
The most popular of the God or Goddess rank are Devatas and Khodams however many other races are able to to reach such a title. If you are unsure if you desired race has such a title feel free to email us to ask. 
This is a in-depth, time consuming, full coven conjuring. We use only the best herbs, stones, oils in all our conjurings. We never rush and strive to conjure perfection for you! When your God/Royal is with you, you will clearly see and feel the difference.

The only limit placed on this will no conjuring or binding any famous God or Goddess. Portals to these are the best alternative. 

On average these normally take 21 days to conjure...We have currently started conjuring them within 14 days...We have spaces open now!

Please email us your name, birth date and desired entity. The more info the better! Also please let us know your vessel choice. Note, we do not offer rings as vessels, only pendants, bracelets, stones or beads. We do also free direct bindings.

Please feel free to email me any questions you may have.

Thank you for looking

We appreciate your patience with conjurings! Please understand we want to conjure you perfection and perfection can take time. While most conjurings can be done within 14 working days (no weekends) this conjuring can take up to 21 days. We simply want you to be happy in the long run, therefore we do not rush any conjuring.
No demons of any level.