Use Code 75fall For 75% Off Orders Over 59.99
Coven's Lead King Gargoyle - Conjured Yule Of 2010 - Unbeatable Protection and Instant Curse Removal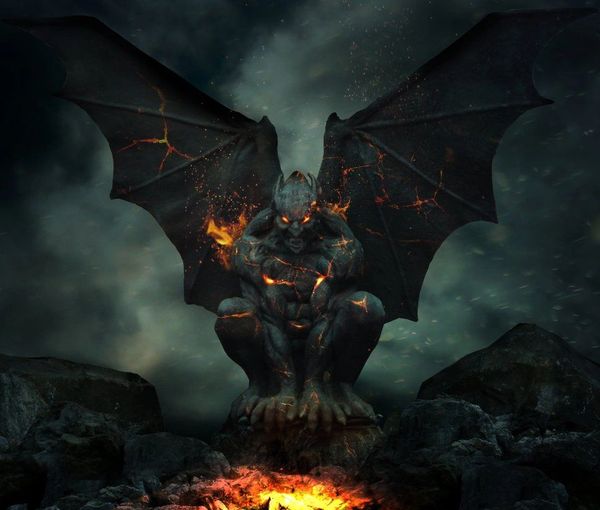 Description
Today I offer a coven Favorite...Conjured on Yule night of 2010 is a extremely powerful King Gargoyle. He is very powerful and has amazing energy that most people can feel. Even people who are not sensitive to spirits have felt his energy!
He commands over 600 Gargoyles, all who will protect you from all forms of evil. Their protection also extends to your home and everything in it.
In true form he looks like a massive and muscular gargoyle with large red eyes. He can be seen in shadow form or large sphere of light. You may also see him peek around corners trying to see if you are safe. He can cause a few double takes.

While fiercely protective against all forms of evil he is kind and loving towards his keeper.

He is very watchful and takes his job as protector seriously! He will not let you down.

While not the most attractive entity out there he is one of the most effective and will protect you from, evil spirits, chaotic unbound demons, curses, negative energy, hate and even can to silence cruel gossip.

He will be loyal to you for life. He will be devoted to your safety and will fiercely fight anything to keep you safe.

He communicates by emotions, visions, telepathy, and dreams.


If you have any questions please feel free to email me.
His current vessel is a bead.

Thank you for looking!