Use Code 70nov For 70% Off Orders Over 39.99
Coven's Commander Ancient Bat - Blesses Keeper With Psychic and Medium Abilities **24 Hour Sale**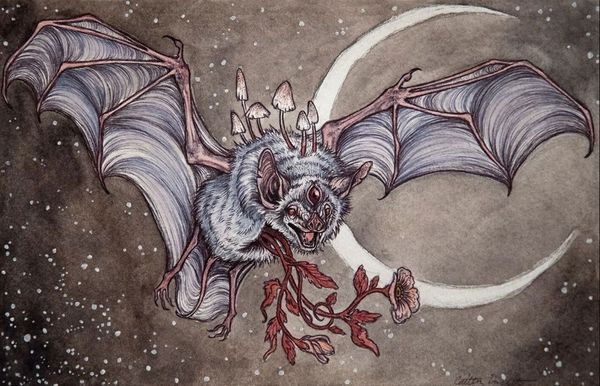 Description
Today we are excited to offer one of our personal favorite Vampire entities...Today we offer an exceptional make Ancient Bat! We have been working with him for nearly 20 years...He has asked to be offered so it's with great pride we do.
A Commander is Equal to a King...His new may even refer to him as a King. He commands over 500 helpful and loyal Ancient Bats...His court will constantly and silently be working to bring you all the blessings you seek.
In true form he is a  small black bat with large purple and black wings, and dark brown eyes. His entire body is covered in soft silky looking fur. He will most often manifest as silver orbs, winged shaped shadows, or a cool or warm spots.
About this race...
An Ancient Bat is an extraordinary vampire entity of powerful magick.
They can be excellent warriors who can protect their keeper from all forms and levels of evil.
What this race offers...
They can boost spells several levels and make spells manifest faster
They give their keeper medium and psychic abilities
They can instantly remove curses
They can banish all evil
They also amplify their keeper's strengths and senses.
He can communicate by visions, emotions, during meditation, visions, lucid dreams. and a pendulum.
If you have any questions please email me.
His current vessel is wire wrapped pendant that is about 2" in size.
Thank you for looking!