Use Code 85MEM For 85% Off Orders Over $249.99
White Art Female Hamingja Angel - Repairs Aura, Brings Happiness, Charisma, Popularity, and Prosperity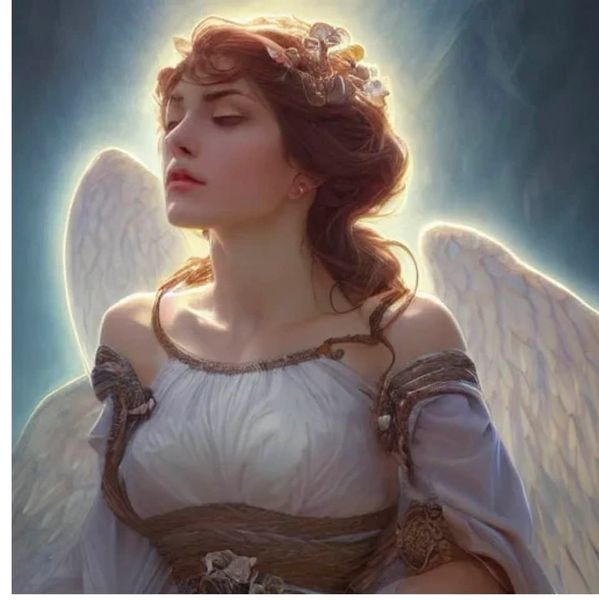 Description
Today I am very excited to offer a coven Favorite...She is a powerful and Divine level 7++ Hamingja Angel. 
She is a social angel who is kind, wise, thoughtful, and generous. 
In true form she resembles the photo I used...She is a lovely and petite angel who will most often manifest as white streaks of light and the of wild flowers. This race can shape-shift so how you see her may vary according to your taste. 

Her ideal keeper is anyone...She has something for everyone and will only make life better.

She offers the following blessings...

These are the purest of angels and are white light magick entities. This are loving guardian angels who offer their Keeper protection both spiritually and physically. Evil will be banished from you life. They can keep others from draining your energy, stealing your thoughts or destroying your aura. If your aura has been damaged or has become smudged with anything negative he will quickly repair and cleanse. This will leave you feeling better, have better results with spells and clearer spirit communication.

This race of angel is very human sensitive...They know are needs, desires and understand are feelings. this has lead many to believe they have blood tie to humans. This belief comes from many keepers who claim their Hamingja Angel is a kind of soul mate. 

Among their many abilities shape shifting is common. They can take the form of any animal and they will do so often.

The Hamingja Angel can bring you many blessings that can include but are not limited to, happiness, relaxation, less worry, love, prosperity, peace, friends, closer family bonds and even help restore lost love.

The Hamingja is more then willing to watch over a friend or loved one in need.

She can give you charisma, attract new friends, and improve your social life. 
She communicates by emotions, visions, telepathy, dreams, and a pendulum. 

If you have any questions please feel free to email me.

Her current vessel is a bead. 

Thank you for looking!