Use Code 85MEM For 85% Off Orders Over $249.99
Clerie Voodoo's Spell Of Wealth Old Fashion, Powerful Voodoo Spell Of Wealth! - Stone Will Slightly Vary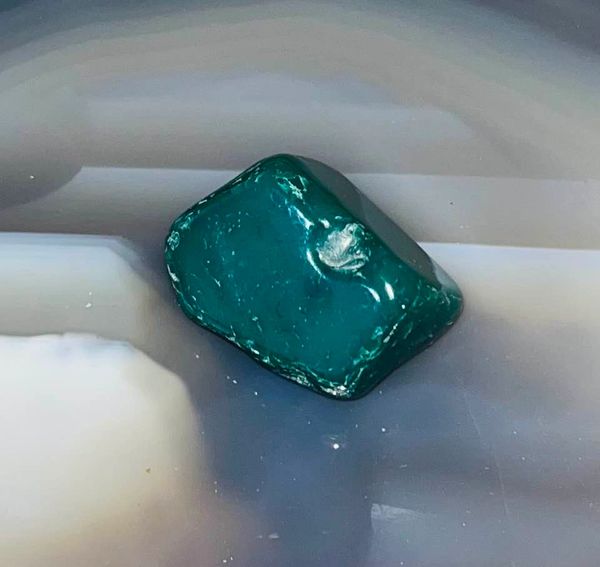 Description
This most powerful Voodoo wealth spell is offered by her very talented Granddaughter Clerie.
Many of you have been waiting and the first of her are now starting to be offered! Please note the stone will vary.

Having this wealth spell cast on a stone means it's easier to find, keep track of, fit in a mojo bag and easier to handle. She only sent a small amount so don't wait!


Clerie is an honorary member of our blujay magick site...She is master of her craft and was taught by her famous Grandma, Sabine.
These are excellent examples of Voodoo magick and power.


These stones possess massive amounts of energy so I should have issued at least a small warning. The magick here with this stone is alive and some people may get light headed or get little headaches. It would be wise to ease in to keeping your stone with you. Just start by handling it a short time a day.

This spell is all about personal gain! Clerie say's it's okay to be a little greedy with this one. Money, wanting it and needing it is a natural part of time. Safely getting extra can be a true blessing and this old Voodoo Money spell can fulfill the greed in all of us! This is safe so no worries about karma. She has an amazing way of working magick for personal gain without harming innocence. 


Want more then money? This spell offers it! Luck in life and love. Happiness in life and love and authentic Voodoo will see that luck is always with you! Carry this stone around and watch your path open to new life enhancements and a better quality of living! 


Clerie calls upon spiritual aids in her works to ensure her offerings are simply beyond this world! 


The stone you get may vary from the one in the photo. Each stone is about 1" in size and will come with added recharging, cleansing and boosting.


If you have any questions please feel free to email me.


Thank you for looking!