Use Code 85MEM For 85% Off Orders Over $249.99
Chakra Alignment & Cleansing Bracelet - Gain Peace and Spiritual Awareness - Black and White Stone Chip Bracelet!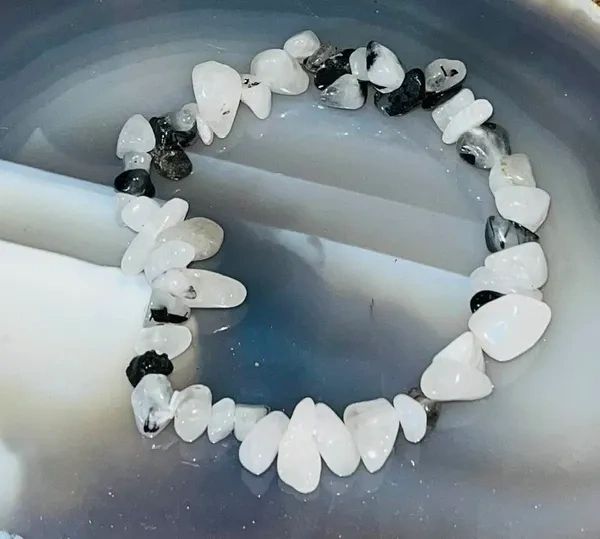 Description
Today we offer a blessed bracelet created to help align your chakras and remove negative energy.
Misaligned and unbalanced chakras can negatively impact all areas of your life. These hindrances can include negative emotions, stress, anger, fear, low self-esteem, inability to form & maintain positive relationships, unfilled sex life, and spiritual dullness.
These reasons are why we have created this candle! When wearing this bracelet, you will find that you are more spiritually aware, spiritually free, creative, energetic, and happy. Once your chakras are aligned, balanced and unblocked you will positive changes in all areas of life!
This bracelet was created to unblock your chakras and help you let go of anger, grief, negativity and resentment. You soon will become a more focused person who is able to make decisions, form relationships and achieve anything you desire!
This spell helps with grounding, stabilizing your spiritual energies, cleansing your spiritual energies of negative energies, and promoting a sense of peace & calm even in the worst of situations.
My coven has personally found that these stones are excellent to have with you at your place of work. Many of have attributed career success partially to these magickal stones!
Each bracelet has undergone a stress test and measures about eight inches in diameter. It is stretchy and can fit most wrist sizes.
Please feel free to ask me any questions.
Thank you for looking!