Use Code 70Jan For 70% Off Orders Over 39.99
Cat's Hindeflar Fae - Possesses An Arsenal WA Spells She Can Cast For Keeper - Active and Powerful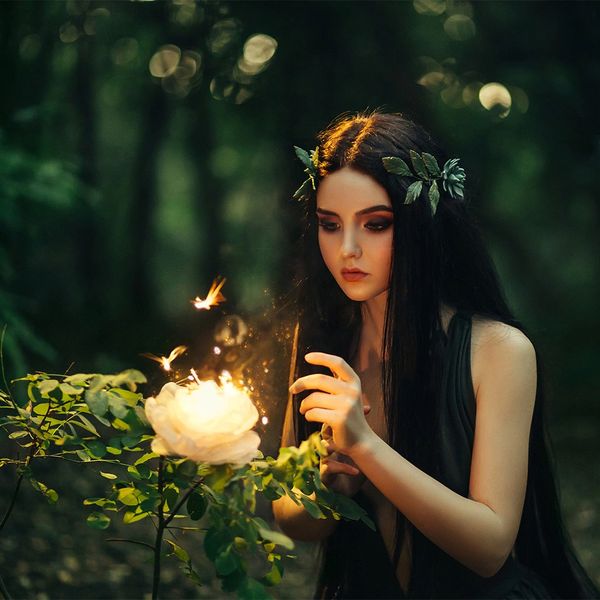 Description
Today I am pleased to offer a powerful and outgoing Hindeflar Fae.
This is a level 7 Fae from Sister Cat's personal collection

She is a beautiful female, who is graceful and petite to see! She has pale black hair, pale skin and golden eyes.  Her most common form of manifestation is as cool sensations, yellow orbs, and even moving small objects!

This race of Fae is more gray arts than white arts.. They are not evil and will not cause harm. They are just a little different this WA entities and normally have a more intense feeling energy.

Her goal is to make her keeper very happy! She can renew life, bring excitement and a abundance of good times.

Once bonded to her, you will soon discover that any dullness in your life has been evaporated and you find that you have a new-found enthusiasm for everything that you do.

She will bring you many opportunities for success and will give you the motivation and confidence to pursue your dreams.

Your new Hindeflar Fae will help you achieve your goals and realize your dreams by removing negative blocks, deterring negative influences away, and offering her priceless advice. Good-hearted and exciting people will be attracted into your life and she will see to it that they want you to succeed as well!

She also offers protection against any negative force, be it a curse or hex or evil being.

She has an arsenal of spells that will be offered to you for use. Not only does she have her own magick but she also will enhance any castings you perform!
 
She is skilled at communicating through emotions, pendulum, meditation, dreams and visions.
He current vessel is a nicely made bead.


Thank you for looking .