Use Code save80 For 80% Off Orders Over 99.99
By Popular Demand - Aqua Vampire Fallen Divine Angel Hybrid - Opens Inner Eye, Protects, and Helps Keeper Gain The Talents Of Others! REOFFERED!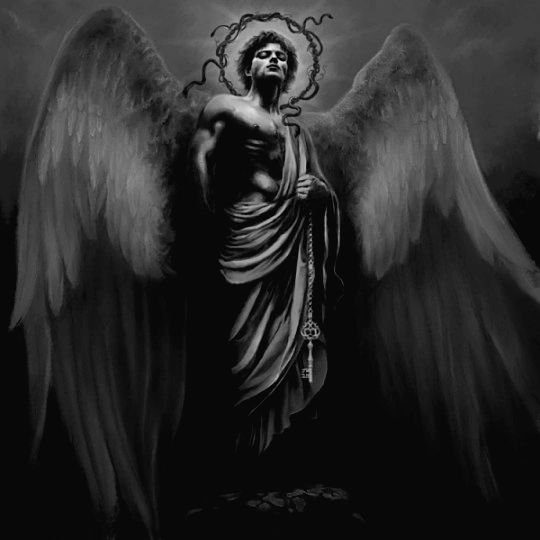 Description
This wonderful entity was offered a while back and his inventory got moved to zero due to a client's payment being declined...It's time he takes his place with his rightful keeper... One again this stunningly powerful hybrid is offered.

Today we offer an the perfect mix of a dark art, white art entity...Today we offer a hybrid that has served my family for over 70 years...He is an extremely powerful Aqua Vampire Divine Angel Hybrid.
Experience such as his cannot be conjured...He is truly a master of his craft and he is also a complete joy to work with! 
In true form he is a extremely handsome man...He is 6'2" tall, has a lean build, black hair, pale blue eyes, and looks to be in his late 20s. He has the angel wings and these can be seen when he manifest as a shadow.

He is perfect for any keeper who wish to advance their mind powers, possess spirit communication abilities, mind control, and even mind reading...He can open her keeper's inner eye to a complete and new understanding of the spirit world.
He offers the following
~Draining the energy of your opponents (never to a dangerous level and only with your permission) blujay76.com
~Helping you control the minds and thoughts of others
~Helping you experience lucid dreams
~Enhancing spiritual and entity communication

 ~Aiding you in developing mind control powers
~Enhancing wit, allure, charisma, and charm of keeper 
~Enhances memory and intelligence
~Helps keeper master telepathy as well as empathic gifts.
~Aiding you in spirit/entity bonding abilities
~Gifting you with a connection to the elements
~Enhancing your natural senses and reflexes - Vampire like abilities and sexual allure
~Casting a variety of powerful Gray to Dark Art spells on your behalf
 ~Brings a satisfying love life, a soulmate, or more lovers.
~Removing life blocks and barriers 
 ~Brings massive career success
~ Shielding keeper from evil and banishing unbounds
~Delivering psychic attacks to your enemies.
 ~Helping you gain the talents of others
~Allowing keeper to safely gain a life of luxury. 
He can communicate by emotions, visions, lucid dreams, during meditation, and a pendulum.
Please email me if you have any questions please email me.
His current vessel is a stunning pendant made of small blue flowers...It's nicely made, sparkles perfectly, and will come with a nice recharging chain.
Thank you for looking!