Use Code 85spring For 85% Off Orders Over 250.00
Female Emomimi Gargoyle - With The Voice Of Comfort and The Voice Of Pain! Perfect Protection!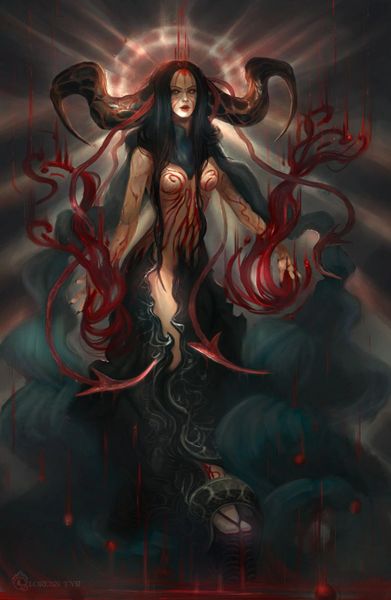 Description
Today I offer one of my favorite races of gargoyles! Today we offer an outstanding Emomini Gargoyle who offers no fail protection and perfect devotion. 
She is able to defeat any and all evil...She is utterly perfect.
She is a very gifted shape-shifter who will manifest as a gargoyle, women, or a mix of the two. She is most commonly heard or seen manifest as long slender flowing shadows. 


She  very good natured entity who has the ability to care deeply for the family she is with. 

Her energy and abilities are some of the best and she is more then capable of boosting your spirit family to the next level! She can also boost spells and help in the casting of more powerful spells!


About this unique race of gargoyle!


This is the very rare and highly coveted Emomimi Gargoyle! This race of Gargoyle is a very loyal protector who has an amazing assortment of magickal tools.


Being a protector is one of the strongest abilities and their loyal nature only adds to that...However their way of protecting is what is so special...Their voice! They can calm, entice or scare a human with their unusual voice. There keeper will feel, hear or sense a lovely sound that puts them at ease and peace. Those who aim to hurt you in any fashion will hear a sound that can bring them to their knees in pain, fear or agony.


People who cast their own spells will often keep the Emomimi Gargoyle to help invoke spells, make spells manifest and boost spells.


Keepers will also learn to use the Emomimi Gargoyle's voice to influence people or their actions.


She offers comfort, eases stress, promotes good sleep and good dreams. 


She is a outstanding protector who has banished many evil unbound entities..If you have evil unbound entities near you they will soon be banished and a feeling of warmth and comfort will flow through your home.


Her race is wonderful around children and will not scare pets.

If you have any questions please feel free to email me.

She communicates by emotions, visions, telepathy, dreams, and a pendulum.

Her current vessel is a nicely made bead.

Thank you for looking!