Use Code 85spring For 85% Off Orders Over 250.00
Boosting & Recharging Box - Boost Spirits & Entities 3 Levels! Color Varies - Smaller 3" Size - Rustic Box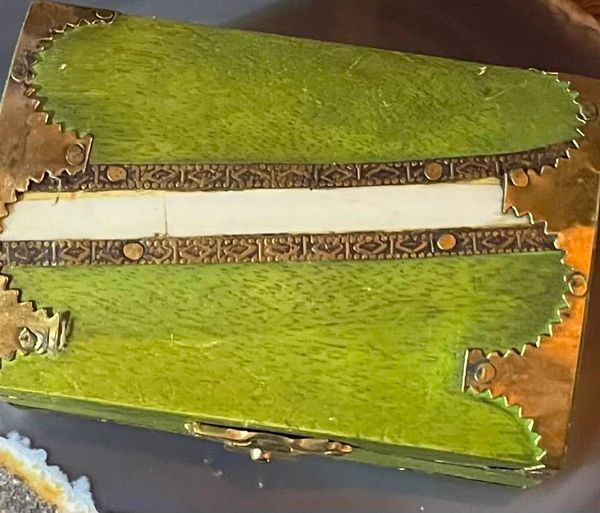 Description
Up for your consideration is a very useful spiritual tool that I believe we all can enjoy!

Box color will vary. 

They are perfect for creating stronger more vivid spirits and entities....You and your spirit family will love these level boosting boxes!


This my favorite style...It's such a beautiful box that I take a lot of joy in making them magickal!



Do you have a beloved entity who does all for you and want to give him/her the best offering ever? Do you love your entities but maybe wish their powers were a little stronger? offered here today is the just the item you have been looking.




This beautiful box is a level booster...Just 8 hours in this box can make your level 6 become a level 7...Make your level 5 jump to a level 7. This advanced their abilities by at least 1 to 3 levels...This can also work for spelled items as well. It's recommended you reboost them every 6 weeks.



When not in used as a boosting box it also works as a fast recharging box for both spirits and spelled items. The energy within is an much loved offering that all entities thrive off of. Spending time within this box is the best offering we could give them.




Your spirits and spells will be stronger then normal with a high spiritual energy. Magick will become more powerful and manifest faster then ever...If you have this box you will have the happiest spirit ever..




This was created for all types and levels of spirits. it will work for white, gray and even dark entities.




If you have any questions please feel free to email me.



The box used it a lovely wooden box that was made to look aged. The box is about 3"x3" and can hold many smaller vessels. While made to look aged these boxes are in very good condition. Please take note that the box color will vary pattern may vary slightly.




Thank you for looking!
International clients please email for shipping