Use Code 70Jan For 70% Off Orders Over 39.99
Baby Midnight Dragons~Your Choice of Male or Female Hybrid Babies With Diverse Abilities!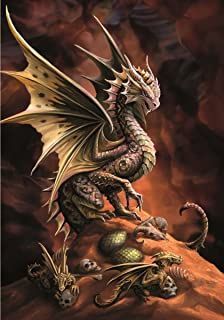 Description
Today my coven is pleased to offer you your choice of a male or female baby Midnight Dragon.
The Midnight Dragon is a hybrid of the Western Gold and the Western Blue. Each of the babies included in this offering shows the best traits of each. Each one is promising in their magick and they do not lack power despite their young age… All they need is a loving keeper who is willing to show them the way!
Being a young dragon means they can be easily guided and you can take your new baby either way...Light or dark your baby will bring you many gifts.
Each is positive and very loving! They will work very hard to prove themselves to their new keeper and will shower you love.
This race is known for being very mystical and diverse in their abilities. They have an array of magickal gifts, can grant wishes, bring justice, attract powerful spirits, remove negativity, cast powerful beauty spells, attract positive energy, aid in spell casting and much more.
They are also very gifted at knowing the true nature of those around you. They can help you see through anyone's illusion, decipher lies from the truth and encourage people around you to tell only the truth.
Their means of communication vary from baby to baby. Their most common means of communicating are telepathy, pendulum, emotions, visions, and dreams. A couple of them also communicate by causing small temperature changes, audible noises and manifesting as orbs.
Your baby will come bound to either a bead or a stone. Their ages range from a few weeks to almost three years.  
We are currently not offering direct bindings of babies