Use Code 75spring For 75% Off Orders Over 59.99
Queen Sabine's Imperial Elemental Fire Dragon - Preforms Elemental Magick, Brings Passion, and Allure Commands All Elemental Dragons!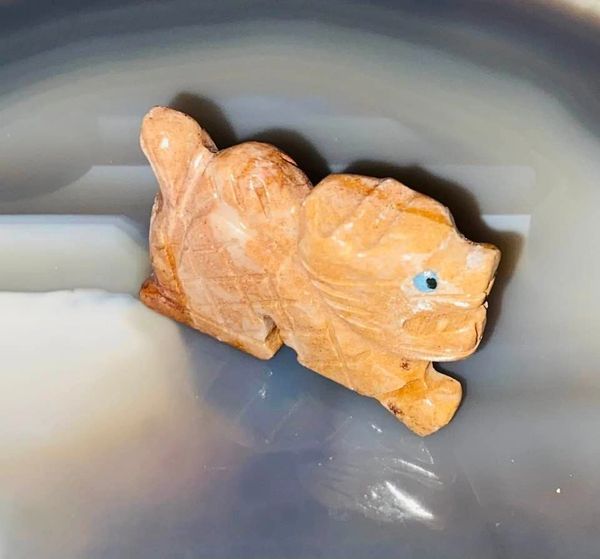 Description
Today we offer from Queen Sabine's personal collection is a superb Imperial Elemental Dragon. While Queen Sabine is mostly retired we are lucky enough to get to offer some of her personal collection. This is an amazing dragon who I wish was meant for me but she insists she is meant for another...I believe she knows who you are...I know you are lucky and about to be very blessed!
She is 49,444  years old and commands well 1000 of Elemental Dragons, including air.
She the Elemental Dragon of Fire.
In her true form she manifests as a large stunning dragon who is a red color with deep orange hues, with large golden eyes. She will most often manifest as temperature changes, red orange orbs, and moving shadows.
Her main abilities include but are not limited to:
~Performing elemental magick
~Blessing keeper with confidence
~Boosting keeper's alluring energy blujay76.com
~Instilling passion in keeper's relationships
~Providing creative inspiration
~Attracting lovers
~Boosting social status
Her best means of communication are through emotions, pendulum, telepathy, and lucid dreams. 
Her current vessel is a lovely stone figurine...She loves her vessel but is willing to switch if her keeper wishes. 
Thank you for looking!