Use Code 85MEM For 85% Off Orders Over $249.99
Altar Stone - Creates A Powerful Altar For Stronger Spells and Bonding Many USES! Brand New Casting!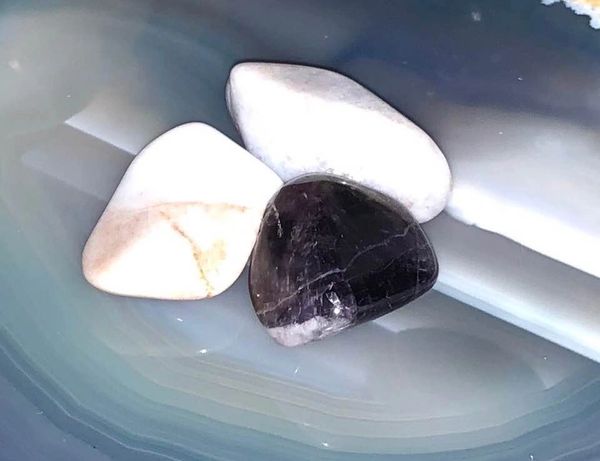 Description
Today we are offering Altar stones!
These stones are a full coven, full moon 3X casting.
These stones can be used in anyplace that needs a boost in positive energy but are most popular on altars.
The spells that have been cast on these stones amplify energy which means everything you do at your altar will be boosted.
They work excellent as bonding tools...They boost and allow your energy to flow and merge with your spirits and entities. People see quicker bonding and even have deeper bonds.
If you cast your own spells one stone can boost any spell so that it is more powerful and manifest faster.
One stone also creates a abundance of positive energy in any room or home.
I personally like to leave them under my family member's beds. I often see they arise with more energy and more often not have a better day with more positive thinking!
These are something I feel we all should have in our life so I am offering them at a very low introductory price.
You will receive one polished stone that will be 1" or bigger. The type of stone will vary from quartz to jasper. Each will come with a storage bag and instructions/suggests on how to use. Now offered on beads!
There is no upkeep on this magickal stone....It's self renewing!
Please let me know if you have any questions.
Thank you for looking!