Use Code YULE80 For 80% Off Orders Over 129.99
6X Wealth and Good Luck Spell Cast Earrings - Ease Debt, Brings Extra and Attracts Good Luck 3X Cast On Each Earring New Style!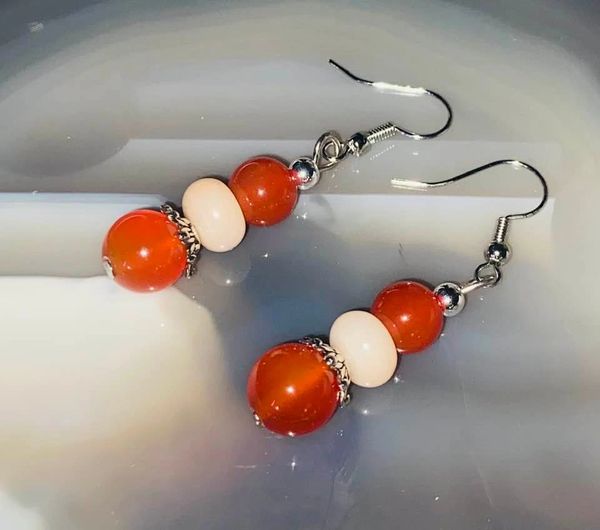 Description
Today we offer a very special earrings that has a powerful luck, success, and wealth spell cast upon it.  Each earring has a 3X casting on it so if you wear both it's like a 6X casting.

This offering is a full coven casting of our most popular money drawing, and good luck spell. These small attractive earrings always bring good luck and work very hard to successfully block bad luck...
These newly cast earrings are offered at clearance price! We only have one pair at this price...Don't wait any long to turn your bad luck into very very good luck :) These are a blujay Magick offering

If you have one bad thing after another happen to you then this spell can turn the tide for you. The magick will cleanse away life hindering negative energy that can cause bad things to happen. The magick will then pull only the good to you and it will keep away the bad...Luck in love, luck in happiness, luck in job and even winning luck can be in your neat future! 

The world and all it's negatives will not longer to against you. Happiness can take the place of sadness...Stress can turn into relaxation...Bad luck will become good luck. 

This spell was cast to quick working and to have a excellent success rate.

If you have any questions please feel free to email me.
While these work best when worn carrying them with you can them too.

The earrings are lovely and nicely made! The color may vary. They dangle about 2" and are lightweight. 
Thank you for looking!