Use Code 85spring For 85% Off Orders Over 250.00
3X Spirit Guide Communication Spell - Meet and Understand Your Natural Spirit Guides 3X Cast Spell *SALE*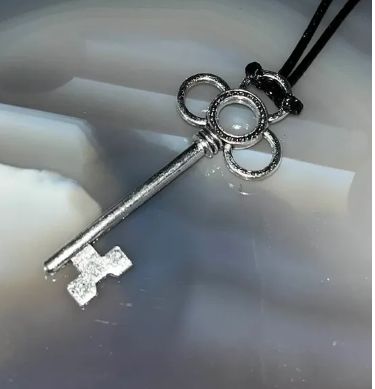 Description
Offered today is a amulet that will help you know and understand your spirit guide.
This is a full moon, full coven 3X casting...This is the most powerful version of this spell! It was cast to work and yet be safe. It works in harmony with your body, soul and mind.
We all have a spirit guide that is natural to us. They have been with us since our birth. They watch over us, protect us and guide us. They alert us to danger and help us make the right choices in life. Their purpose is to keep us on a harmonious path so that our lives are balanced, peaceful and successful.
In this busy modern world it's easy to get lost and lose contact with our spirit guide. Our minds get busy and close to their love, guidance, protection and help. 
If you are person who is stressed, worried, angry, sad or feel despair you need to let your spirit guide have a clear path to you. This pendant will lay out a clear path so your spirit guide can once again put you on the correct path and put the negative behind you.
Once again you can start making the right choices that will bring you happiness in life and love!
We also added aura cleanse and repair to this spell. Almost instantly the magick will remove negativity from your aura and repair any damage.
Shortly after wearing this pendant your mind will become clearer, new ideas will merge and what has been lost can start to be restored!
If you have any questions please feel free to email me.
We cast this spell on key charm.
Thank you for looking!