Use Code 80winter For 80% Off Orders Over $99.99
3X Sex Goddess Spell - Be Worshiped - Loved, Adored and Envied! Youth and Beauty Spell Added Weight Loss Spell!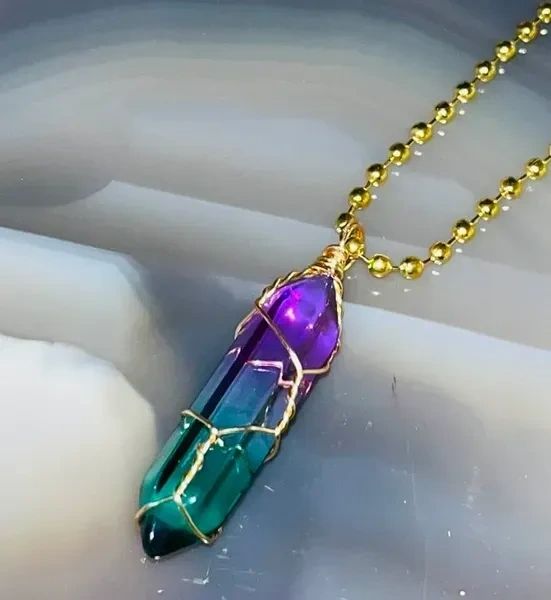 Description
Normally $75.00 On Sale today for only 39.99!!!
Newly cast and full of positive energy is our very popular youth and beauty spell! Become the desired and envied women you have always wanted to be!!!
This is newly cast and is ready to turn you into a Goddess of youth and beauty! With this casting we added our Healthy Body Spell...Depending on your needs it can help you lose weight, tone, and have a better more desirable figure.
Up for your consideration is our most powerful confidence, empowerment, beauty, success spell to date! Cast by us for you using the guidance of the Greek goddess of love and beauty Aphrodite herself. 
This a 3x cast of our popular youth spell. This spell was cast to be strong and very fast working...Just put them on and go! 
This is from the latest full moon casting...Super effective and most powerful youth spell!
This is the very spell that I use to keep my youth it's staying power! I live by this spell!!! 
Wear this pendant and feel like a goddess...Look like a Goddess...Be loved and adored! 
The effects of aging can be hurtful and to some be devastating so we cast this spell to help with that...You can now age with grace!
This offering is for Ladies only...Please check my store for the men's listing of this spell. 
This spell was cast for any women who feels she could use help in life. If you ever felt held down or controlled. If you feel you lack confidence or are being degraded, insulted or unappreciated this spelled bracelet can turn the tide of events in your life. 
Soon after possessing it you will be able to step up and claim your life as your own. Your confidence will soar. You will be empowered to be the strong, beautiful women you are. The new you can become more attractive and desirable. Love, happiness and success will naturally come to you. You will be noticed and respected by those who have held you back or ignored you. 
blujay76
My coven and I are very proud of this latest spell and being a coven of all women we know what to add to fit a women's needs. Whatever you just need a boost in life or a complete turn around this spell will help you be the best you can be and shine the brightest you can shine. 
If you have any questions please feel free to email me.
The amulet is lovely pendant that is wrapped in a golden tone wire. I will include a free recharging chain. Please note the colors may vary slightly.
Thank you for looking!