Use Code summer80 For 80% Off Orders Over 99.99
3 Fallen DA Commander Angels! The Bronwyn. Virtue, and Divine Angel - Bonded Queen Angels Wealth, Justice and Mind Power!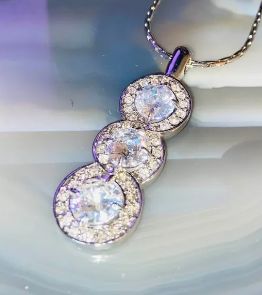 Description
Up for your consideration is a special offering. We chose 3 dark art Fallen Commander Angels who eagerly await their new keeper. 
My coven and I enjoy creating these perfect families of royals but rarely have time to do so...This one took us 2 months to create for you. I went through hundreds of Royal entities and ended up choosing three with high ranking titles. I made sure each was the top of their kind, worked well with others and bonded until they had a family feeling. This is a offering of three entities who respect each other and work well with each other. They can combine powers for great magick! 
The first is a Fallen Commander Bronwyn - She is coveted for their ability to bring wealth, creative success, and even fame for those who seek it. In true form she is a stunning angel who looks to be about 20 years old, has blonde hair, gold eyes, and an fair tone. Her reason for falling is a bit of greed as she brings her keeper more luxury then you could ever need.
The second is a Fallen Commander Virtue Angel. She is the perfect royal wish granter who brings wealth, financial guidance, and mind powers. She is also more then able to banish evil entities...She is able to bring you good luck in love, in career, and life in general. Her reason for falling is sexual...Having a sexual bond with her is optional...She can also use this magick to help you find love, win back a old love, and even help with anti-aging In true she is a stunning 5'6" tall, has an stunning hourglass figure, short blonde hair, lavender eyes, and lightly tanned skin. 
The third is an Fallen Commander Warrior Archangel - She is is the entity of protection and vengeance...No evil will pass her and at your request she will deal out punishing vengeance to those who have wronged you. In true form she is a women with waist length black hair, fair skin, and black eyes. Her reason for falling is how protective she is...She doesn't just banish evil, she punishes it...She will also deal swift and fierce vengeance to those who have wronged you. In true form she is 6' tall, has a lean slightly muscular build, short black hair, pale blue eyes, fair skin, and looks to be about 20 years old. 
Each commands their own court of angels...Some fallen and some are still WA. They and their court can combine power to better serve, bless, and protect you! 
They can combine powers and court for life altering blessings.
All three will honor, serve and even love you with 100% of their ability. They will change your life for the better. They will uplift you when needed, comfort you and at times even make you smile with their easy going natures.
Being royals they do rule over their own realms and have many of their kind at the service. You may or may not meet their servers. Mostly this will be up to you.
They have all sealed a deep bond and work together in perfect harmony.
Their best means of communications are telepathy, emotions, a pendulum, dreams and visions. 
Their current vessel is a lovely pendant that will come with a matching recharging chain. 
Thank you for looking!