Use Code 80winter For 80% Off Orders Over $99.99
2022 and 2023 Wand Used During Yule and The Blue Moon - Possesses Essence Of All The Blue Moon and Yule. Spirits, and Entities - Coven's Collection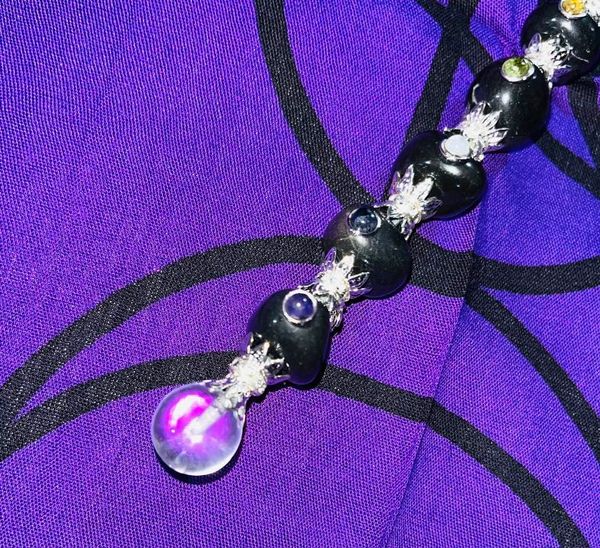 Description
Today we offer one of the most powerful and certainly most rare from our personal collection...This stunning wand was coven used during Yule of 2022 and during the Blue Moon of 2023
It's one of the wands used to cast all of our Blue Moon and Yule Spells...It's also from conjuring and summoning Blue Moon and Yule entities and spirits. 
It's aligned with the Blue Moon and Yule energy so that it possesses Blue Moon and Yule for its entire existence. These are some of the most magickal nights of year....The Blue Moon and Yule season casting are especially potent for wealth, fame, sex, and love castings. 
If you wish to become your own practitioner and cast spells for your personal use and blood ties, this wand possesses the magick and experience to get you off to a very powerful start. 
While the wand alone is magickal it possesses all essences/imprints of very powerful spells, entities, and spirits.
It holds the ability to manifest such things as wealth, protection, psychic abilities, youth, fame, mind control, sex, and love. Plus much much more!
Just handling it and concentrating on a certain blessing will help it manifest...Just placing it in your home is enough for blessings to manifest...It's been spelled to read your energy and manifest your desires.
You may also use this to cast spells for your personal use...It has us as an essence too! Please note that it has been spelled for personal use only...The magick it creates can be used for yourself and blood ties. This wand will not create magick for sale to clients or to create gifts for clients. It's for your personal use and personal life betterment.
To the new owner...Please be open to DA magick...Many of the spells and entities we used to this want for imprinted powerful DA magick on it...For balance there is also WA and GA too.
This also makes a wonderful spirit offering...Simply place amulets around it and give them a boost of pure Winter Solstice and Yule energy!
Also this want was commonly used by BluJay during full moon castings and conjurings...It retains magick from all the wonderful spells, spritis, and entities from many full moons.