Use Code 75spring For 75% Off Orders Over 59.99
Commander - Female Bound Demon Black Dragon Hybrid -From Tabitha's Personal collection! 21,255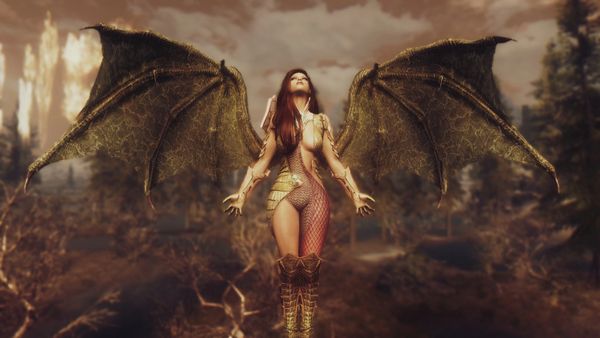 Description
Today we offer one of Sister Tabitha's leading hybrid...This is an extremely rare offering as Tabitha's entities are rarely offered...Today we offer a Commander Black Dragon Bound Demon Hybrid.
She commands over 1000 Black Dragons, Black Dragon Bound Demons Hybrid, and a select Bound Demons.

She is kind, humble, and completely devoted to her keeper...She will quickly earn your love and trusted.

In true form she has both human and dragon features...She is nearly 9' tall, has a stunning curvy build, porcelain skin, waist length black hair, beautiful amber eyes, the dragons tail, and massive black wings. She will often manifest as lavender lights and dark shadows.
She possesses the both of both races and can bring love, bring money, youth, protection, justice, and even powers of the mind. 
He can weaken enemies, cause chaos in relationships, cause nightmares, and cause psychic attracts. Please note she is not Black Art and she will not harm or alter an innocence person life. All karma she delivers must be due. The people you send her after must have done something wrong.
If you seek money and career success she is perfect for you. She was conjured to excel in bringing wealth.
She will protect her keeper from all evil things. A black dragon will go to great lengths to see that all blocks and barriers will be removed from your life. They can be fierce in their pursuit of your desires and will stop at nothing to see you are protected from all things that may hurt or further your growth, happiness and success. She will be the ultimate protector so if a person has hurt or means to you she will stop them instantly.
She can bring you more friends, a more active social life, and help restore friendships. She can bring love, popularity, youth, admires, and success.
She can communicate best by emotions, telepathy, visions, a pendulum, lucid dreams, and during meditation.
Please email me if you have any questions.
Her current vessel is a nicely made bead.

Thank you for looking!