Use Code 75fall For 75% Off Orders Over 59.99
13 Cones Bonding Blend Incense - Build Quick Deep Bonds With All Races and Levels Of Spirits/Entities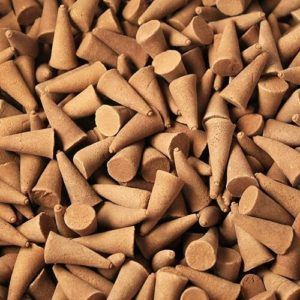 Description
Offered today is a handmade and spelled incense for bonding! It is highly suggested that anyone use this special blend to help seal a bond with any spirit.
Using this blend of incense will help form faster bonds as well as help build deeper bonds with your spirits.
This is the very blend I and my coven sisters use when we bond with our own spirits...It is simply a must have!
Your spirit will love this gesture and will blossom once the smoke is afoot.
You only need one cone per spirit and per bonding ritual. However you may use it even offering the bonding ritual to help seal that deep bond.
This blend is good for any type of spirit.
You will get 13 cones of this incense. This incense is handmade and burns clean...It also has a wonderful scent!
Thank you for looking!
International Clients...Limit of one per order. If you wish to add more then one incense to your order please email ahead of time for additional shipping cost.