Use Code summer80 For 80% Off Orders Over 99.99
20,552 Year Old Prince Wyvern - Coven's Collection - Entity Of Miracles! Commands A Growing and Living Court!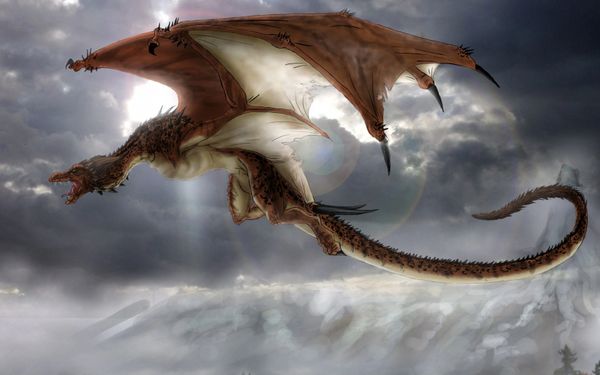 Description
Up for your consideration is an extremely powerful Prince Wyvern. He is offered from our personal collection...He unmatched determination and he brings results! His magick manifest quickly and true to form.
He commands a growing court of over 300 Wyvern!
The Wyvern is known as the entity of miracles! 
In true form he manifests as a dark red colored dragon with two large wings and two powerful hind legs. He will most often manifest orange orbs and streaks of light...You may also feel temperature changes and hear a whistling sound.

Wyverns are extremely intelligent, loyal and fierce.

Wyverns possess a rare insight into the mind of hearts of humans. He offers you the ability to know what others are thinking and feeling. You will know if people around you are being honest with you, what they are thinking about and what their true emotions are. Imagine being able to know all of this about coworkers, friends, families, potential lovers and others!

He will greatly enhance your ability to learn. He will clear your mind of all clutter so that you can take in new information and process it quickly. He eliminates all distractions and allows you to focus on whatever task you are focusing on!

He is an excellent entity for dealing with memory. He can increase your capacity for remembering details and events and can even recall old memories. If you ever have found yourself trying to remember a past event but simply cannot, he will help you pull it from your memory so you can look back onto it at will.

You will also find that once you have sealed your bond with him it will be easier for you to solve problems. These problems can be daily life problems, relationship issues, career and other important life decisions. He is a wonderful and clever guide that aids you in making smart decisions!

Wyverns have been the companions of powerful and very successful people for years. He can help you come up with new ideas, give you the knowledge of how to be successful and help you learn anything from foreign languages to playing an instrument.

Another coveted trait of the wyvern is their ability to teach new magick, enhance psychic abilities and strengthen your weak points.

He communicates by emotions, visions, telepathy, dreams, and a pendulum.
His current vessel is a bead.
Please email me if you have any questions. 

Thank you for looking!