Use Code 75fall For 75% Off Orders Over 59.99
12,554 Year Old Female Lasas Djinn - Sexual and Passionate Djinn Who Grants Wishes - Newly Conjured!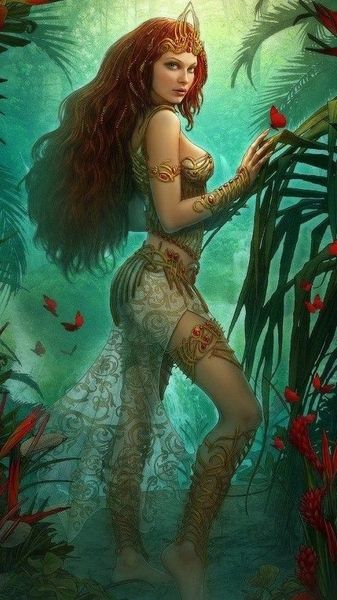 Description
Today we offer a female Lasas Djinn...She was recently conjured by us just for our site...She seeks a open minded sexual keeper who desires pleasure, attention, and sex.
She is a gifted shapeshifter and will appear to you in whatever form is most appealing to you. She appears differently to each person but you will know it is her by her warm and sensual energy. She manifests during meditation, lucid dreams, and as physical sensations or touches.
She is open to a man or a women keeper.
Her main abilities include:
~Granting of wishes
~Engaging in a sexual relationship with her keeper if desired
~Fulfilling all of keeper's sexual desires
~Aiding keeper in attracting lovers
~Casting powerful beauty magick
~Helping keeper lose weight and/or gain lean muscle in the right places
~Creating powerful glamours
~Attract luck
~Discreetly guiding keeper's lovers in pleasing you
Her best means of telepathy are through meditation, lucid dreams, physical sensations, telepathy, emotions and pendulum. 
Please email me if you have any questions.
Her current vessel is a nicely made bead.
Thank you for looking!